Get ready for the Spring Fling on Saturday, May 7th.  The 11th Annual Starfish Benefit is LIVE... a Spring Gala at the Sherman Municipal Ballroom from 7 to 10 PM.
Thank you Texoma for supporting this great cause helping thousands of hurting children and families!
Please click on all our amazing sponsors and in-kind sponsors.
How you can help...please consider sponsoring, donating awesome auction items, and attending the event!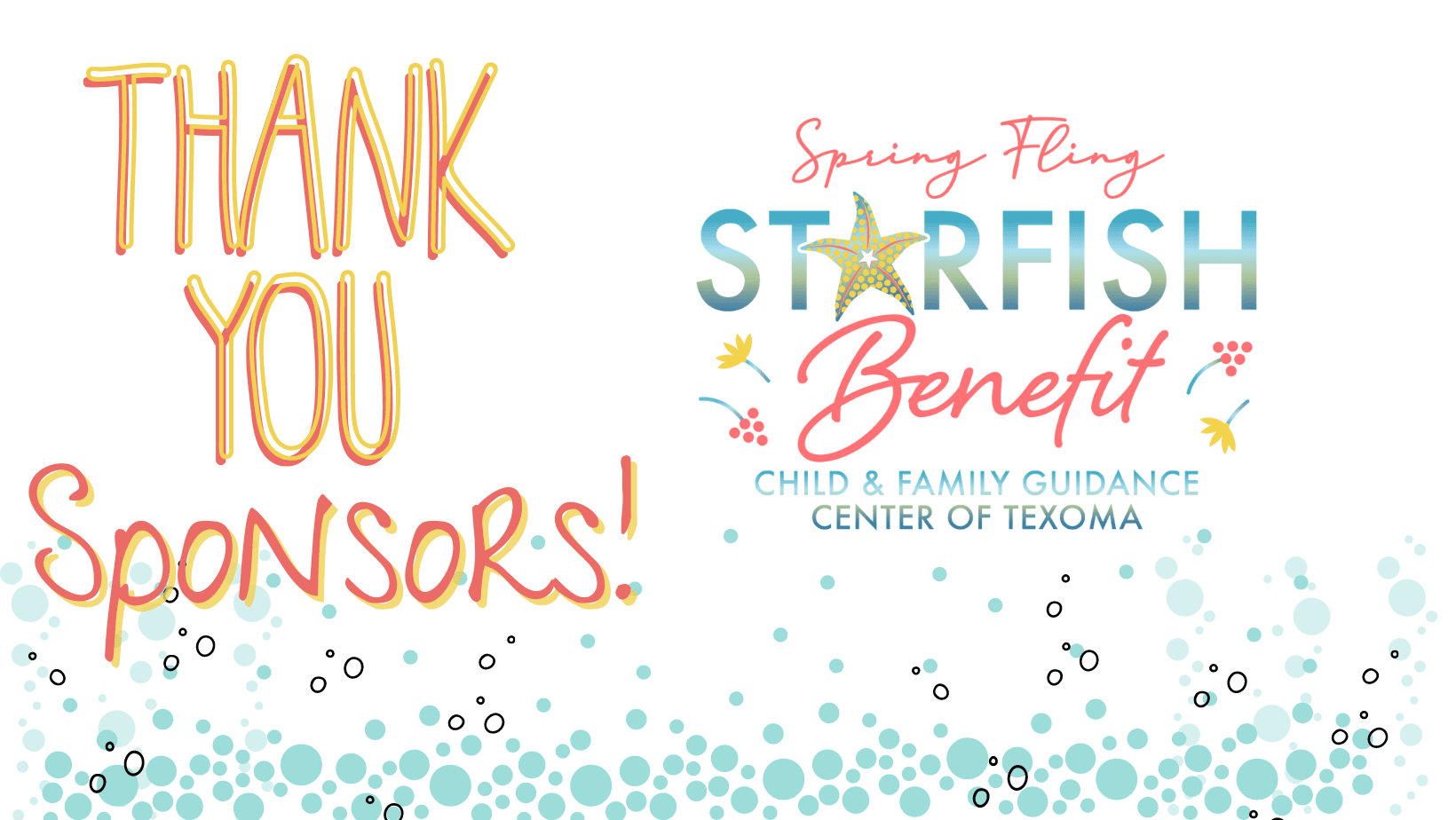 Thank You SPONSORS!  Thank you for all your support to the 11th Annual Starfish Benefit!  What a successful and exciting year! Thank you to all our volunteers! It was great being back live and in person.  So many great auction items with so many happy winners. We can't wait for next year!
2022 Event Chairs 
Sponsorship
Brad Rhodes
Event Revenue
April Dawn & Denise Harris
Check out this video message from Chairman Brad Rhodes.
---
The Starfish Story
One day a man was walking along the beach when he noticed a boy picking something up and gently throwing it into the ocean. 
 
 Approaching the boy, he asked, "What are you doing?" The youth replied, "Throwing starfish back into the ocean. The surf is up, and the tide is going out. If I don't throw them back, they'll die." 
 
"Son," the man said, "don't you realize there are miles and miles of beach and hundreds of starfish? You can't make a difference!" 
 
After listening politely, the boy bent down, picked up another starfish, and threw it back into the surf. Then, smiling at the man, he said… "I made a difference for that one."