---
SERVING OUR COMMUNITY DURING THE CORONAVIRUS (COVID-19)
The health, safety and well-being of our clients and staff are our highest priority. We are doing everything possible at this time with the information presently known to us to address and mitigate the spread of the Coronavirus (COVID-19) at the Child and Family Guidance Center of Texoma. 
To increase public safety, the Child & Family Guidance Center of Texoma suspended in-person services at the center as of March 17th. Existing and new clients will be provided treatment through telehealth. Telehealth is an easy, convenient way to receive services especially during these difficult times.
Staff will communicate with the public via email, phone and online telehealth.
Existing clients: Please email us at help@cfgcenter.org to request an appointment.  Your session will be scheduled and you will receive a phone or text message.
New clients: Please fill out the appointment request form by clicking here.  
Free counseling services will be provided to uninsured existing clients and new clients at least through May. 
We are also working on adding a free support program to offer immediate help for difficult days, isolation, resources, etc.
All Kids Hurt Too Co-Parenting Education Seminars and all parenting classes will be suspended through April.
Please email us at help@cfgcenter.org with questions or concerns. Note: Because staff will be using their personal cell phones for business purposes you will receive a call from an unknown/blocked caller. 
It is an honor and privilege to serve the mental health and well-being needs of Texoma children and families.  

Brenda Hayward, Executive Director 
---
Deciding who to trust with your mental health is one of your most important decisions. CFGC is here to help healing happen.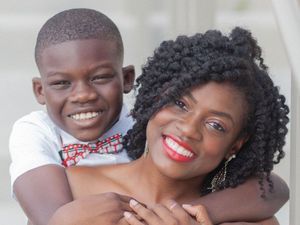 Our services exist to strengthen, improve, and empower the lives of Texoma children and families experiencing life's trials and traumas. CFGC operates from a trauma-informed, families systems approach. We strive to help not only the child but the entire family by engaging the family in care. Children (age 3 and up), teens, adults, parents, and caregivers are eligible for services at CFGC.
We accept Medicaid, Superior CHIP, Aetna, BCBS, Tricare, United HealthCare and other private insurance. We provide services regardless of client's financial limitations by offering uninsured or underinsured children, adults and families a sliding scale fee program based on family income and number of family members living in the home. Services are available regardless of race, religion, gender, sexual orientation, disability or ethnicity. The Center is handicapped accessible.
How to Access Services
To inquire about making an appointment for therapeutic or psychological testing services, please fill out our appointment request form, call 903-893-7768, or come by our office during business hours Monday through Friday.